Ashdown Gorge Wilderness & Cedar Breaks National Monument
Friday – Sunday, June 4-6, 2021
After spending last weekend wandering around the Book Cliffs, it was time to head back into Utah for one more trip before I start spending most of my time in the mountains of Colorado. It was supposed to be another hot and windy weekend across the Colorado Plateau, so I thought this would be a good time to finally hike through Ashdown Gorge near Cedar City. This hike has been on my to-do list for over ten years now, so it was time to finally do it! Last year I had tentatively planned an overnight backpacking trip through Ashdown Gorge in the early summer with Diane and Jared, but thanks again to COVID-19, those plans were cancelled. Since Diane is now too busy with school, it would just be me and Jared going, and since the hike is not too long and mostly downhill we decided to skip the backpacking this time around and just do it as a day hike.
When I left from work on Friday afternoon my Jeep's thermometer said it was 100 degrees out, so it was definitely going to be a hot one this weekend! I grabbed a quick dinner and then drove west into Utah. The wind was strong this afternoon and it killed my fuel mileage! I barely made it to Salina and had to fill up my tank there, and I usually fill up in Richfield. I finished my drive to Cedar City and then met up with Jared at the lower trailhead in Cedar Canyon at sunset. We caught up for a while and then got to bed so we could get an early start on Saturday morning.
I took these two shots of the canyon walls towering over us while we watched the sun set in Cedar Canyon.
We got up early on Saturday morning, left my Jeep at the trailhead in Cedar Canyon and then took Jared's Jeep up to Cedar Breaks National Monument. I'd never been to Cedar Breaks before, so as we drove through we stopped at a couple of the overlooks along the way. The area up on top of the Markagunt Plateau really reminded me of the Grand Mesa and Cedar Breaks was like a smaller version of Bryce Canyon.
Welcome to Cedar Breaks National Monument
An early morning view from Sunset Point.
We also stopped at the Chessman Ridge Overlook.
As soon as we crossed the boundary of the Monument we parked at the Rattlesnake Trailhead, then made sure we had everything we needed and entered the Ashdown Gorge Wilderness as we started our descent from the Markagunt Plateau.
There were two short side trails that went to other overlooks of Cedar Breaks.
We encountered a lot of fallen trees across the trail as we hiked through the forest. At times it was like crawling through a jungle gym.
The views opened up as we crossed Stud Flat, but then we entered the trees again as we continued our descent to Rattlesnake Creek.
Once we reached Ashdown Creek we started heading downstream and the scenery became very spectacular!
This part of the hike was very beautiful, so I'll let the following photos do the talking as we walked between the colorful canyon walls of Ashdown Gorge!
When we reached the confluence with Rattlesnake Creek we took the detour upstream to visit the two waterfalls found there.
This was a great canyon to hike through, as well.
Here's a GIF of the first small waterfall we came across just up Lake Creek.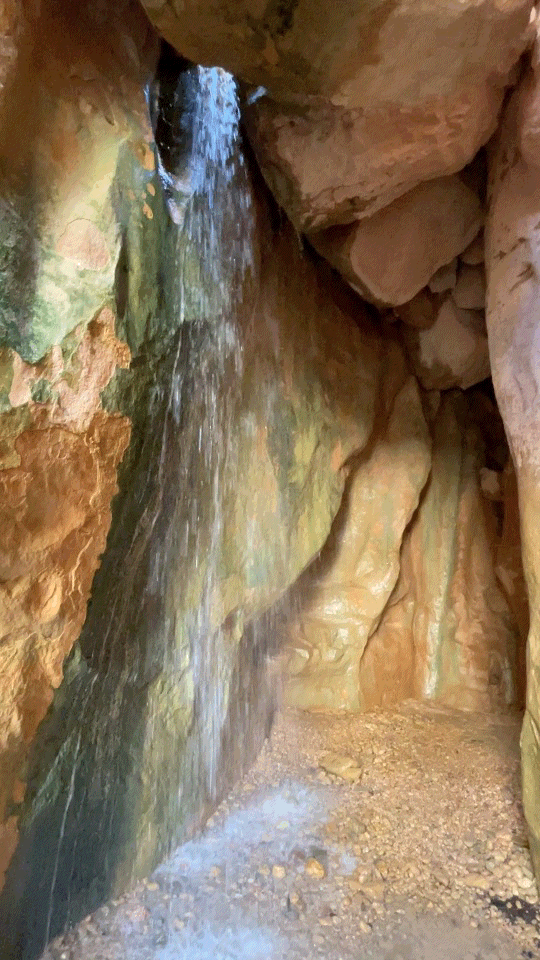 Then we visited the larger waterfall up Rattlesnake Creek.
Here's a GIF on the Rattlesnake Creek Falls.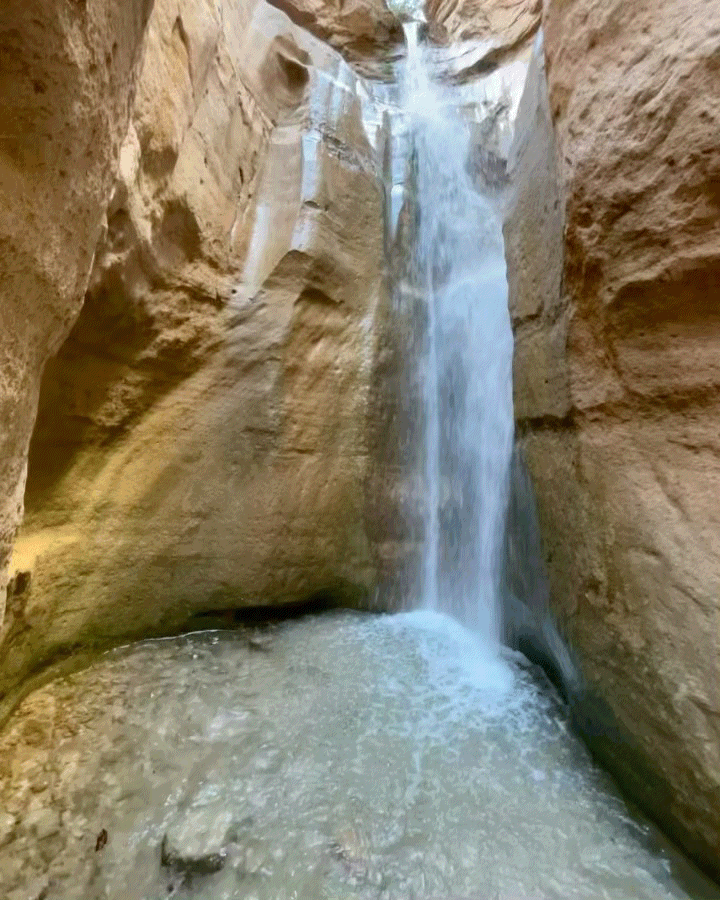 Jared hikes ahead of me as we left the waterfall and made our way back to Ashdown Creek.
From this point down we started to run into some groups of hikers that were coming up from the bottom to visit the waterfalls, but there weren't as many people as I would have expected on a hike this close to town with easy access.
Once we were back in Ashdown Gorge we had to cross this natural dam made of logs that have washed down the creek. Maybe one day a big flash flood will come down the canyon and clear it…
Shortly before reaching Cedar Canyon we passed below Flanigan Arch.
Once we reached the dam in Cedar Canyon we climbed back up to the trailhead to my Jeep and we drove back up through Cedar Breaks to get Jared's Jeep. Then we both drove down through Parowan to complete the loop and grabbed a late lunch in Cedar City. We decided to spend the next morning in Cedar Breaks again, so when we were done eating we headed back up onto the Markagunt Plateau to find a campsite within Dixie National Forest. The elevation on top was around 10,000 feet, so it was much cooler up there and in the low 70's.
As we were searching for a campsite we saw a big plume of smoke to the east that we would later find out was the Mammoth Creek Wildfire, which had just started earlier in the day.
While we were relaxing in camp the rest of the evening, we watched the planes that were fighting the fire fly overhead about every 30 minutes or so…
It had been a long day and we were both tired, so we went to bed early. On Sunday morning we woke up early and returned to the Point Supreme Overlook in Cedar Breaks to watch the sunrise.
There were even some nice clouds in the sky this morning.
Today we planned to hike the Ramparts Overlook Trail and then continue past the end of the trail to see a double arch on The Bartizan.
Looking down on Spectra Point
Canyon Spires
A view across to the other side of Cedar Breaks.
Jared getting the shot…
We spotted this arch below the rim.
The reflected light in the canyons below the trail was looking good this morning.
Growing On The Edge
Just before reaching the top of The Bartizan, we spotted The Bartizan Arches, which is what we had come to see.
The canyons below were still looking nice during our hike back to the trailhead.
When we returned back to the trailhead it was time to start the drive back home so I didn't return too late. We both decided to follow Utah's Patchwork Scenic Byway back through Panguitch and then pick up I-70 in the Sevier Valley. It was a nice little scenic drive and a good way to end the weekend. I'm glad that I was finally able to check out the amazing scenery of the Ashdown Gorge after all these years!