August 7, 8, 10, 11, 2010
Amanda's mom and sister spent the last two weeks with us here in Grand Junction. While they were here we spent some time showing them around not only here, but also in Moab, Silverton and Ouray….to name a few places. Here's some random photos I took while we were out and about….
Hell's Revenge near Moab
Hole N" The Rock
Wilson Arch
Lands End Road | Grand Mesa | In the Clouds
Land O Lakes
Amanda and her family headed down to Mesa Verde one day before I met them in Silverton. While they were gone I hiked up Liberty Cap trail and down the Corkscrew trail in the Colorado National Monument.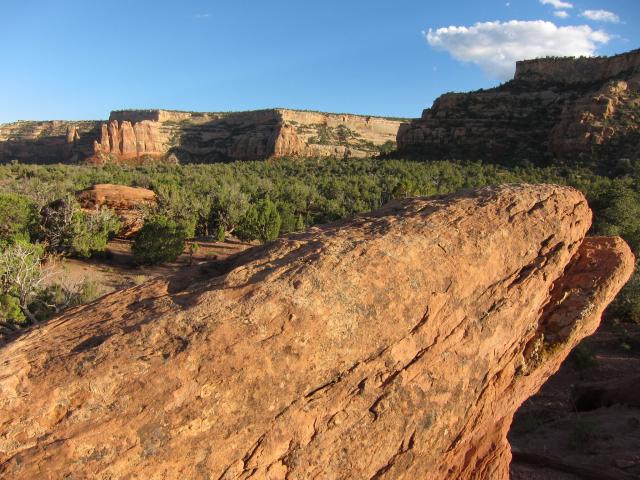 The next morning I was on my way to meet Amanda and here mom and sister in Silverton, but was running early…so I stopped just outside of Ouray and hiked a ways up the Bear Creek trail.
After arriving in Silverton and waiting for Amanda and her family to arrive, I heard the train coming into town, so I walked over to the tracks to get a photo.
I took Amanda and here sister to Animas Forks and then finished off the Silverton Loop. It rained most of the trip.
After having dinner at Handlebars we made our way back to Ouray…..where we spent the night.
Cascade Falls