Saturday, April 24, 2010
Yesterday we decided to stick close to home. Amanda had mentioned that she wanted to head up the Top of the World trail soon, so we headed that way for a while. We also explored a few trails and roads I had not been on in the Cisco Desert along the way. Here's a few pictures.
End of the road, after following the West Cisco Wash trail which ended up above McGraw Bottom.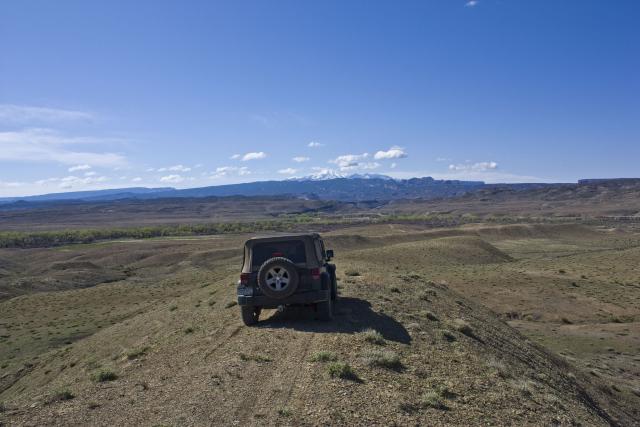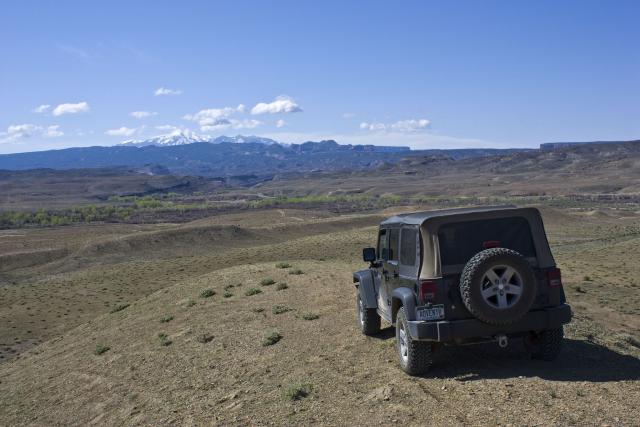 Headed back on the little used two-track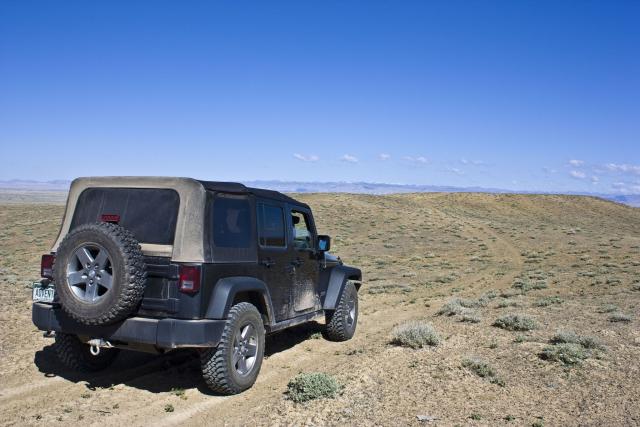 Next stop was McGraw Bottom where we came across the remains of some old stone buildings

I headed up the Kokopelli bike trail a little ways until it turned into single-track that's closed to vehicles. Nice view over the Colorado River

With as many times I have driven Utah 128, I realized that I never stopped at the old gas station in Dewey before. I fixed that this trip.

The actual bridge may be gone, but this painting lives on

Before reaching the start of the Top of the World trail, we made a quick detour down Cowskin Canyon to the Dolores River.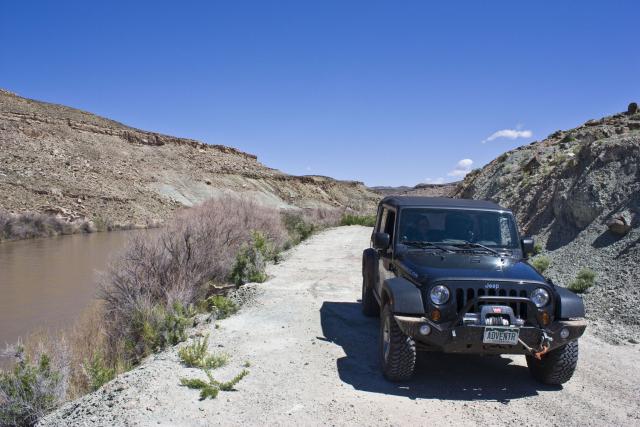 As expected, this time of the year, the river is a little too high to cross

The Dolores Triangle Road on the other side of the river

Amanda drove my Jeep from the start of Top of the World to the top. Here she is on one of the bigger ledges on the trail

We had lunch at the overlook and took a few photos. Amanda on the overhang.

Now it's my turn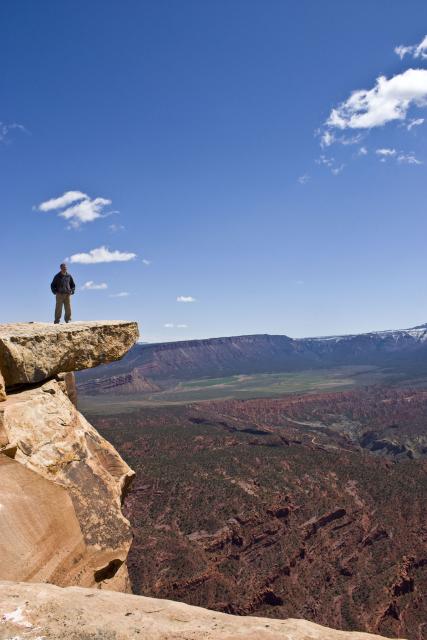 I drove the trail down and we started making our way home. However, we checked out a few more trails in the Cisco Desert on our way.
End of another trail, this time East of Cisco Wash

This wasn't a very well traveled trail…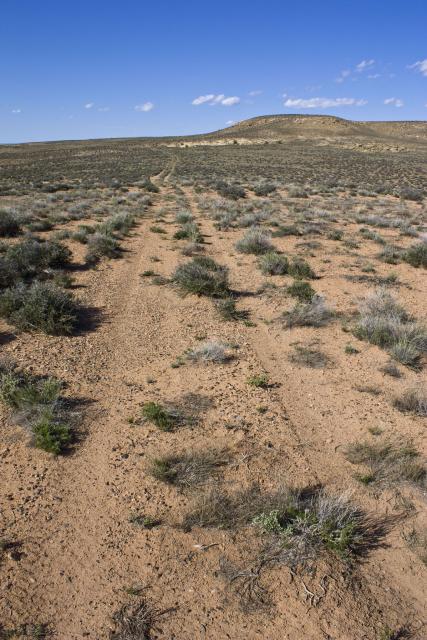 Some flowers we found along the way before reaching the highway

It was a good half day of exploring some little used roads and also making it up to Top of the World 🙂