Sunday, April 18, 2010
After packing up camp on Sunday morning, I revisited the San Rafael Bridge in the light before we took off.
Then I stopped at the Buckhorn Wash Pictograph Panel again, this time in some better lighting.
We continued along the Buckhorn Draw Road and then headed west on the Oil Well Dome Road to Castle Dale. This road followed part of the Old Spanish Trail.
Our next destination was Kimball Draw
Then we descended into Cat Canyon
We found just enough snow at the bottom of Cat Canyon for a snowball fight 🙂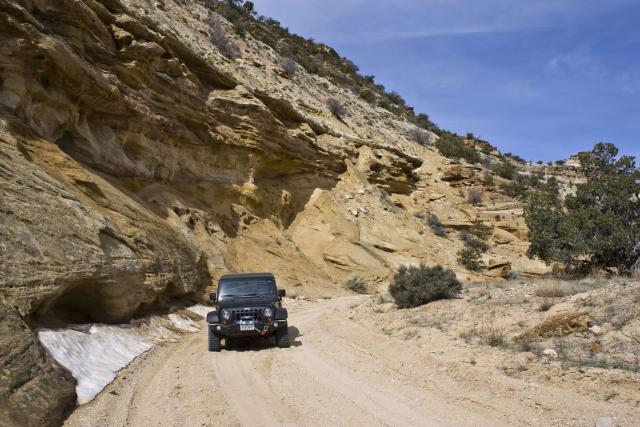 Our next stop was an overlook of Reds Canyon
On our way back from the overlook, we spotted two wild horses nearby.
After photographing the horses we were back on the trail and headed for the Copper Globe Mine
Headed back to the interstate.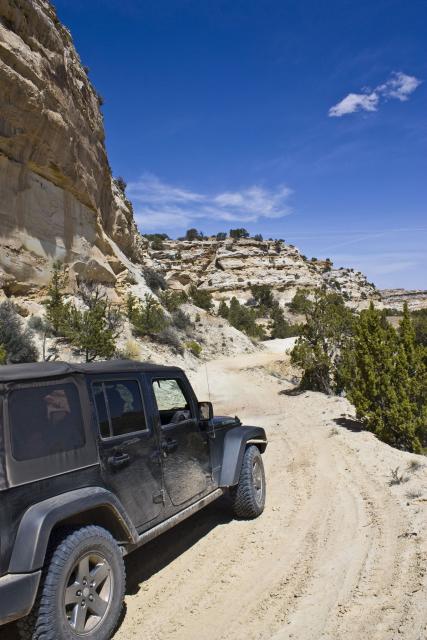 Once we reached I-70, we started on our way back home. I had to stop at the Spotted Wolf Canyon view area, because I love the way I-70 snakes through the San Rafael Reef.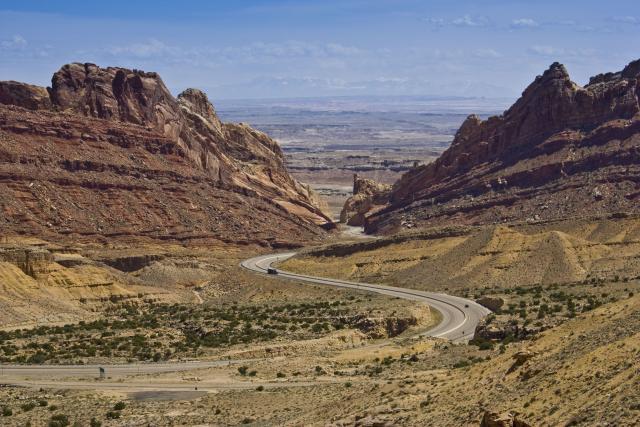 …but before finishing the drive home, we made one last detour to see the Three Finger Petroglyph Panel.
Driving along the San Rafael Reef
Three Finger Petroglyphs
Then it was back to the highway and we were home in time for dinner 🙂
It was another great trip to the San Rafael Swell.