Update 12/4/2019: Since it doesn't look like there are any more album releases that I am interested in for the rest of the year, I'm pretty sure that this is going to be the final list of my favorite albums of 2019 so I've now bumped it back up to the beginning of the blog! This year I decided to add an 'Honorable Mentions' list at the end of this post which includes albums that I really liked but that didn't quite make my top favorites list. 2019 was an amazing year for music and is going to be hard to beat in 2020!
If you have followed along with this microBLOG over the past couple of years you might have noticed that I try to attend a lot of concerts throughout the year. Well, besides spending much of my free time exploring the Colorado Plateau and Rocky Mountains, music is also an important part of my life. Last year I decided to keep a continually updated list of my favorite albums and EP's that are released during the year instead of making one post at the very end of the year. I think it worked out pretty well, so I'm going to do it again this year with this post. I will continue to update this post throughout the rest of the year when I come across an album I love and then will bump it back up to the top at the end of the year when the list is complete. If you are into hard rock and heavy metal music at all, you might want to check out some of these bands and albums!
You can check out my favorite albums from previous years by following these links:
One side note about the list this year is that I am including Palisades latest album which technically came out at the very end of 2018 (December 28th to be exact). That's because it came out too late in the year to make my 2018 list (I needed time to actually listen to it for a bit), but it definitely deserves to be on my favorites list!
>> Palisades // Erase The Pain
>> Afterlife // Breaking Point
>> Deadships // D.O.A.
>> Demon Hunter // War
>> While She Sleeps // So What?
>> Any Given Day // Overpower
>> These Fading Visions // Rebirth (EP)
>> Imminence // Turn the Light On
>> Famous Last Words // Arizona (EP)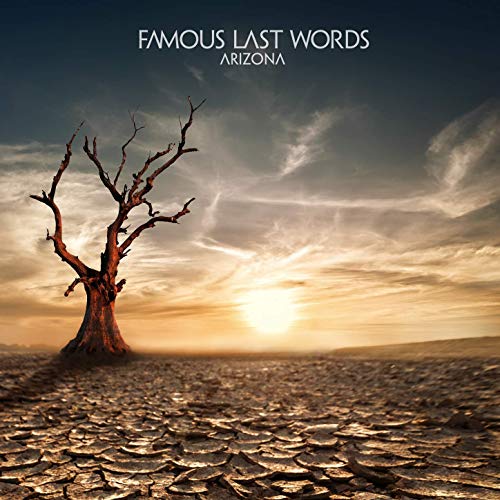 >> Samsara // Reap What You Sow (EP)
>> Motionless In White // Disguise
>> Orchards (EP)
>> Awake At Last // The Change
>> Crown The Empire // Sudden Sky
>> Bad Omens // Finding God Before God Finds Me
>> Wage War // Pressure
>> Starset // Divisions
>> Versus Me // Continuous
>> Of Mice & Men // EARTHANDSKY
>> Fire From The Gods // American Sun
>> Ocean Sleeper // Don't Leave Me This Way
>> Otherwise // Defy
Honorable Mentions