If you follow along with my micro-blog on this site, you may have noticed that I try to attend a lot of concerts throughout the year. Besides spending time outside, music is also an important part of my life and 2016 was a good year for hard rock and metal with a lot of great albums that came out. Below I have listed a bunch of my very favorite albums that came out this year. They are listed in no particular order. I'm already looking forward to a few releases that are coming out in early 2017!

>> The Amity Affliction // This Could Be Heartbreak
>> Hands Like Houses // Dissonants
>> From Ashes to New // Day One
>> Beartooth // Aggressive
>> Sylar // HELP!
>> A War Within // Believe
>> Killswitch Engage // Incarnate
>> The Color Morale // Desolate Divine
>> I Prevail // Lifelines
>> Fire From the Gods // Narrative
>> Famous Last Words // The Incubus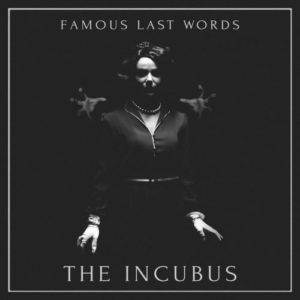 >> Wovenwar // Honor is Dead
>> Out Came the Wolves // Strange Fate
>> A Day to Remember // Bad Vibrations
>> All Faces Down // Forevermore