Sunday, June 28, 2009
Today I was invited by a friend at work to raft the Colorado River with him from Grizzly Creek to South Canyon near Glenwood Springs. Since Amanda and I had nothing planned for today, we decided to go with. Another guy I work with also had his boat with and a few passengers, too. While one the river, we even ran into two other boats belonging to other co-workers as well. It was like being at work today 😉
We both had a great time and managed to get thoroughly soaked 🙂 The Colorado was flowing pretty fast, so this section of river only took us a few hours to travel, even with a stop for lunch at Two Rivers Park in Glenwood Springs.
Here's some photos from our day on the river.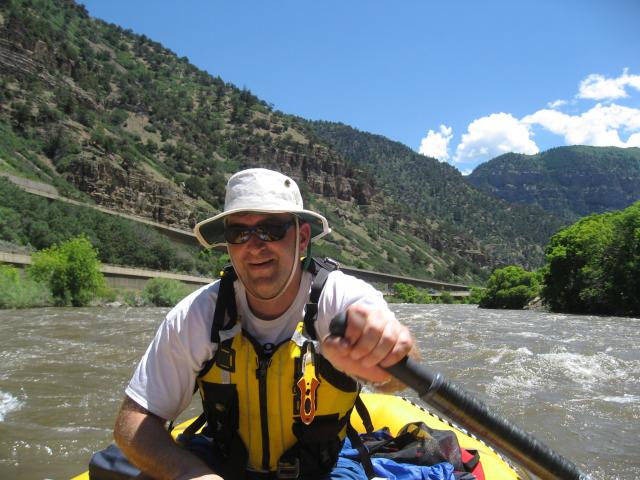 As you can probably tell, it was an awesome day!